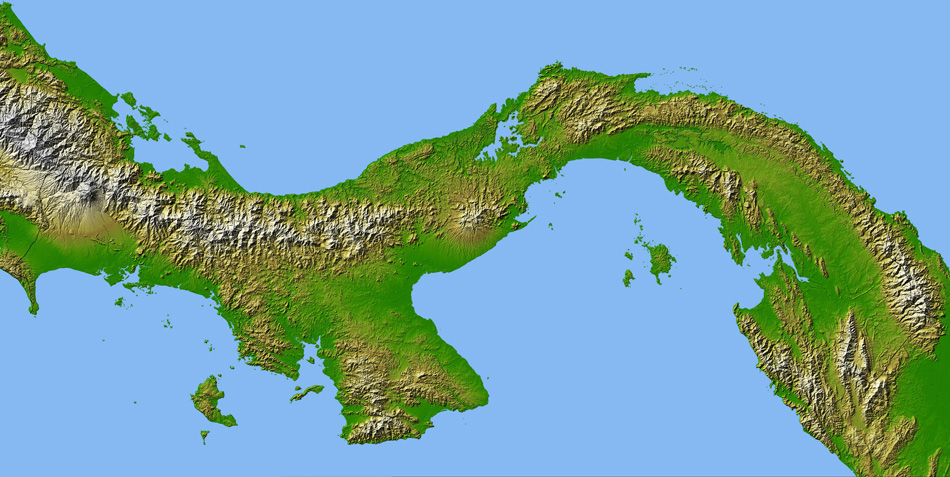 Map of Panama
Map of Panama: showing the Bocas del Toro achipelago, and the locations of our Sunset Point / Volcan Pacifica developments.
Also highlighted are the volcano (Volcan Barú), the local towns, Volcan and Boquete, and Panama City.

Nautical Chart of Almirante Bay
This nautical chart gives a clear idea of the abundance of islands in the region. Notice the main island of Isla Colon, with the provincial capital, Bocas in the top centre. It also shows Isla Colon as having the only real roads of the region's islands.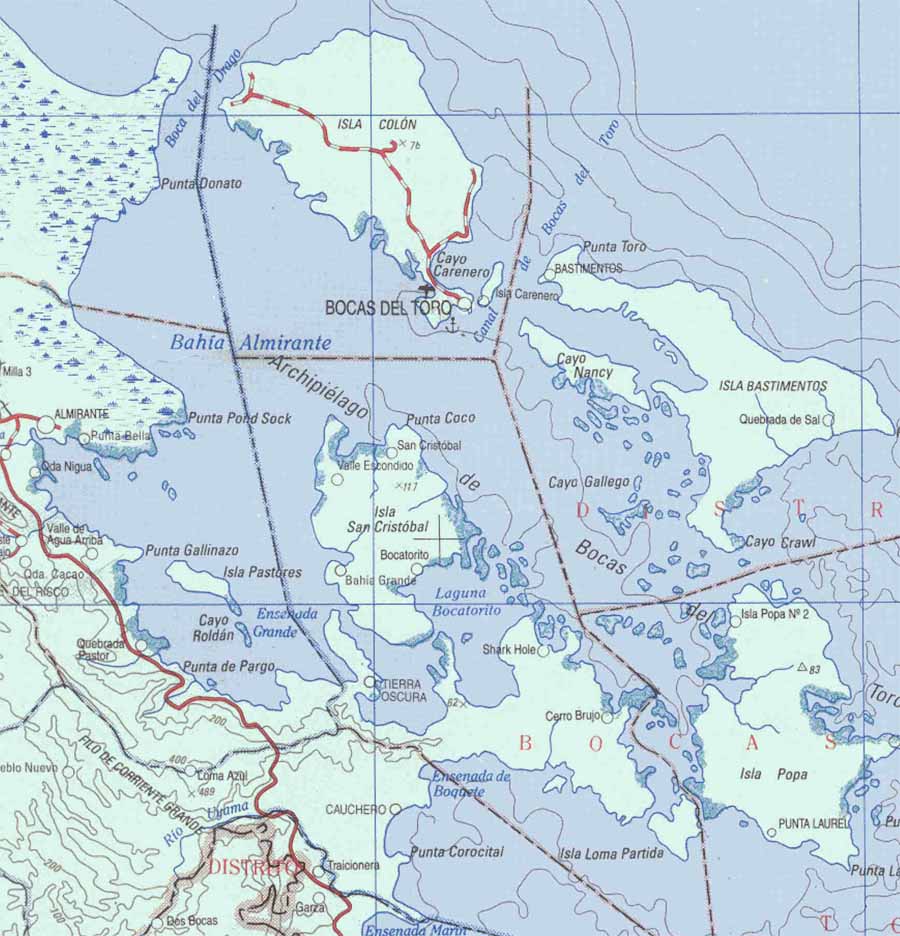 Bocas del Toro Map, and Sunset Point (before work began)
Map of Bocas del Toro (Bocas Town): this is a photograph taken from a plane, showing the location of our Sunset Point development (undeveloped) in relation to Bocas Town (note the airstrip) and the Smithsonian Institute.