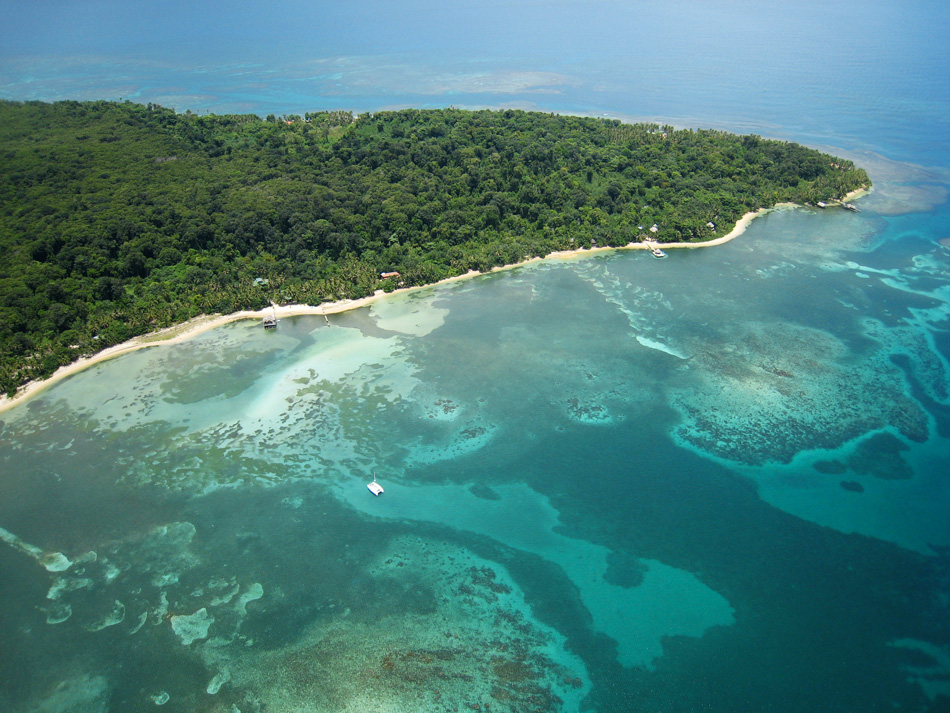 Coral Reefs in the Bocas del Toro Archipelago
The numerous islands around the Bocas del Toro area have coral reefs that team with a host of marine life and amazing tropical fish. There are various types of coral found in the Bocas del Toro area, and include types known as the fire, elkhorn, finger, lettuce, brain, gorgonia, flower and the star varieties.
The warm ocean currents flowing through the Bocas del Toro islands are essential for the development and maintenance of these coral reefs, as well as the shallow depth, for the coral to receive sunlight for growth and development purposes. The Islands around the Bocas del Toro area are surrounded by essentially shallow water, which in turn is great for the coral.
Coral can develop in lagoons as well as in the open sea, in which instance it is referred to as a barrier, and in each instance offer a myriad of feeding and habitat options for a vast variety of sea living creatures. These would include sponges, lobsters, crab, shrimp, fish and various algae species. It is therefore vital that the coral reef remains protected and not be allowed to be destroyed by development or negligent marine activity, thereby ensuring ongoing contributions to the fragile marine ecosystems that are created around and exist in these coral formations.
Bocas del Toro offers the unique and beautiful experience of exploring the well protected coral reefs, it is a well known fact between locals and tourists alike that this area is of a superior nature than most other similar coral reef tourist venues.