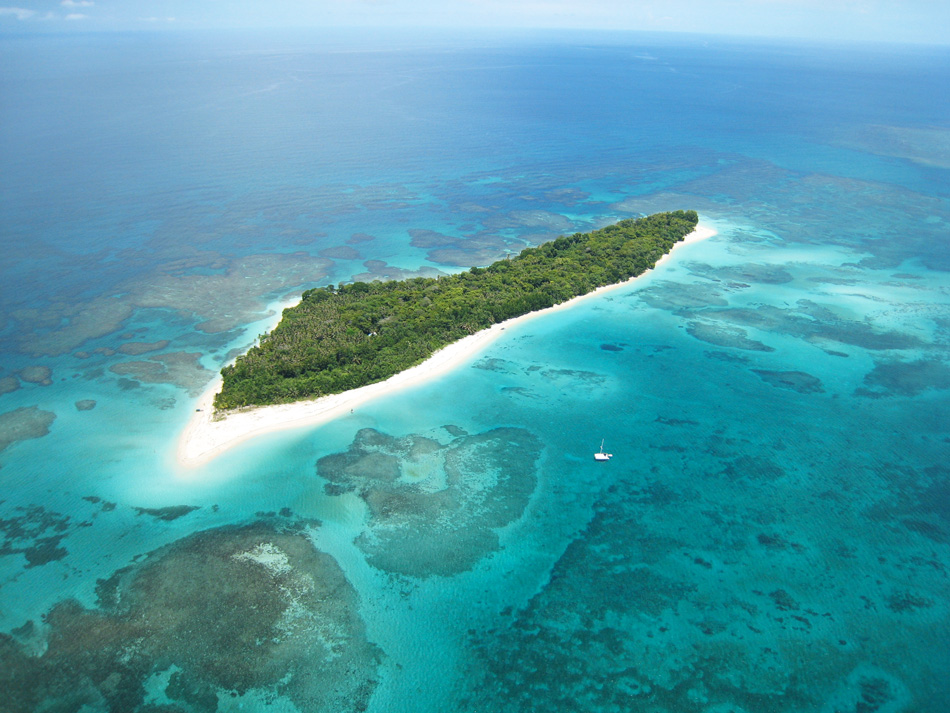 Zapatilla Cays
Zapatillas Keys are two beautiful islands located on a coral platform inside the Bastimentos Island National Marine Park (to the south of the island of Bastimentos - 30-45 minutes from Bocas town). They are named after a fruit: the zapatila. On Zapatillas Major (the one in this image) there is the Park Rangers refuge (you can just see it, in amongst the trees, towards the bottom third of the island), the only habitation on the islands. This facility is managed by Inrenare, the Government Agency for Protection of the Natural Resources. The other island, to the west, Zapatillas Minor, is occasionally visited by scientists and conservationsits who are researching the marine turtle (the leatherback and hawksbill turtles come to lay their eggs here).
The Coral Islands
The Zapatilla Cays are famous for their beautiful beaches, crystal clear waters, coral reefs and small but shady forests.
The best of Zapatillas' underwater world is 300 meters from the beach, toward the mainland - the Coral Islands. This area is shallow (no more than 20 feet deep) and has superb coral formations, which makes it eminently suitable for snorkelling.
The fish species you might well find here include parrot, snapper, angel fish, groupers and butterfly ... as well as lobsters, crabs and the occasional morey eel.