Panama: maintaining growth
Panama to Maintain Growth Amid Crisis, Torrijos Says
By Jose Alzorriz and Jens Erik Gould (Bloomberg News)
Dec. 10 (Bloomberg) -- Panamanian President Martin Torrijos said his country will maintain high levels of growth and a low jobless rate next year even as the credit crisis triggers a worldwide economic slowdown.
The Central American country's economy will probably expand between 6.5 percent and 8 percent in 2009 and 9 percent this year, Torrijos said in an interview with Bloomberg Television today in Panama City. The U.S. recession won't impede financing for his government's $5.2 billion project to expand the Panama Canal, he said.
"There are very good projections for Panama," Torrijos, 45, said. "If there's any country that has an advantage that will make the crisis the least traumatic possible, it's Panama."
A solid financial system, infrastructure projects, fuel and transportation subsidies and low interest rates for the agricultural industry will help maintain growth, Torrijos said. Panama's economy has expanded for 23 consecutive quarters, including 11 percent growth last year. The jobless rate fell to 6.4 percent last year from 14 percent in 2001.
Panama signed an agreement yesterday with five overseas banks to receive financing to enlarge the canal. The $2.3 billion loan allows lower interest payments for the next 10 years as work gets under way to expand the 50-mile-long (80 kilometers) canal, which connects the Pacific Ocean with the Caribbean Sea.
The agreement for the loan calls for $800 million from the Japan Bank for International Cooperation and $500 million from the European Investment Bank. The other participants are the Inter-American Development Bank, the World Bank's International Finance Corp. and Andean Development Corp.
Canal Authority
The rest of the funds needed for the project will come from contract awards and shipping fees, Panama Canal Authority Chief Executive Officer Alberto Aleman said today on a conference call.
"Yesterday's signing shows the whole world that it's a solid, viable project, that there's confidence in the canal and its management," Torrijos said before meeting today with U.S. Secretary of State Condoleezza Rice in Panama City. "This ensures the continuity of the canal enlargement."
The canal authority is preparing for the expansion even as traffic through the canal fell 0.1 percent from a year earlier in the initial nine months of 2008, the first such drop since 2002. Transport fees may be raised at the end of next year if the global economic slump continues to curb use, Aleman said.
About 27 percent of the world's container ships are too big for the canal, a figure that will rise to 37 percent by 2011, the authority has said. The expansion project is on schedule to be finished by 2014, Aleman said today.
Panama's poverty rate dropped to 29 percent of the population last year from 37 percent in 2001.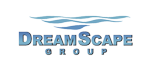 Copyright: The DreamScape Group