Setting the standard in Panama Property
Panama Property: Sunset Point, Bocas: Canal-front luxury
Sunset Point, Bocas is simply some of the best Panama property availabla, being situated on a sprawling 200-acre site overlooking the still waters of the Caribbean (the tidal range is only 18 inches!).
The master site plan (MSP) features 108 single-family home sites and 21 luxury apartments (each composed of two to four units).
Panama property with over two miles of waterfront
Developed to allow residents easy, quick access to Almirante Bay and the open waters of the archipelago, Sunset Point features more than two miles of waterfront living, with 60 home sites fronting the man-made canals of the property.
Most homes in the canal-side area will be elevated - to take advantage of the view and make the most of the cool Caribbean breezes coming off the ocean. Sunset Point represents outstanding Panama property, having approximately 2,100 feet of bay-front living which will yield 13 large home sites. The lagoon area will feature Laguna Vista, a Polynesian-inspired community overlooking the deepwater lagoon (over 50 feet deep throughout much of the area). With its wide range of subtly different mini-environments, Sunset Point offers some of the most environmentally diverse living conditions in Bocas del Toro.
The largest living coral reef on Isla Colón
On the sunset side of the community is the largest living coral reef on Isla Colón, home to a spectacular undersea world. Moving onshore, exotic mangroves hug the edge of the property before giving way to an expanse of canal-front home sites.
Above this waterfront basin, the land gently rises to home sites in the higher regions of Sunset Point's tropical forest (which is still only 80 feet or so above sea level). The forest is home to exotic flora and fauna, as well as indigenous wildlife such as Howler monkeys and parrots.
The Smithsonian and our Panama property
Given the area's diverse ecosystem, it's no surprise that the Smithsonian Institute's prestigious Tropical Research Station is our closest neighbor. Reflecting our commitment to being good stewards of our superb Panama porperty, we look forward to working cooperatively with the Smithsonian to ensure the health of the coral reef that lies just off Sunset Point.
Additionally, our master plan is designed to maintain flowing nature "corridors" throughout the property, specifically to allow for the movement of the native Panamanian species that live in the area.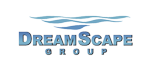 Copyright: The DreamScape Group; Developing some of the finest Panama Property available.