Setting the standard
Galleries and Media: Images, Videos, Newsletters and Press Articles
In the Gallery section we'll be documenting everything about Sunset Point and the surrounding area of Bocas del Toro (the "Mouth of the Bull"): from the beautiful views extending out over the sea, to the entire construction of the development, lot by lot, house by house, boat slip by boat slip. We'll also be adding galleries documenting the local town of Bocas, the geography, the people, the events, the life of the whole area.
This is also a section for Videos, Newsletters and Press Articles relating to Sunset Point.
Videos of our four Panama developments
We are now developing four sites in Panama: Sunset Point in Bocas del Toro, Volcan Pacifica and Zen Mountain in Volcan, and Burica Beach in Puerto Armuelles. We have just produced a new DVD highlighting these four developments and, from this DVD, we have prepared some short videos of Sunset Point and Bocas del Toro in a variety of size suitable for download.

Aerial Images of Sunset Point
October 2008, we chartered a helicopter so we could make an accurate record of the latest stages of construction at Sunset Point. And, from nearly 700 images, we've chosen the best for our Helicopter Tour Gallery.

Construction
Our two+ miles of canal excavation is finally nearing completion. Also, we aim to complete construction this month of all phase one (waterfront & main artery) roads to one stage away from final surfacing. And we are progressing weel with the construction of our first two family homes, the Flamingo and Mariposa models, on lots 65 and 69 respectively.

General Images of Sunset Point
Beauty, privacy, quality, these are all key factors in making Sunset Point that little bit special; and we have a small gallery of images that reflect these qualities.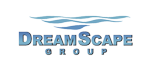 Copyright: The DreamScape Group