Setting the standard
PANAMA NEWS
20-Year Property Improvement Tax Exemption to close
The Panama Legislature has made no effort to extend this past the July 1, 2009 deadline required to obtain building permits ... Under the current law, home-building permits must be obtained no later than July 1, 2009. In order to take advantage of this exemption you will need to make a commitment to build by the end of this month, March 2009.
$5.25 billion to be poured into Panama Canal
A five-year five-billion dollar Canal Epansion programme is set help Panama Panama weather the worldwide recession.
Panama to Maintain Growth Amid Crisis, Torrijos Says
Panamanian President Martin Torrijos said his country will maintain high levels of growth and a low jobless rate next year even as the credit crisis triggers a worldwide economic slowdown.
Panama's September economic activity up 8.24 pct yr/yr
PANAMA CITY, Nov 24 (Reuters) - Panama's economic activity increased by 8.24 percent in September compared with the same month a year earlier, the government said on Monday.

Report on Panama as 2008 Draws to a Close
"My name is Robert Adams, but everyone calls me Bob. I've spent nearly all of the 40 years of my adult life (I'm 62) working globally in more than 40 nations in North America, Central America and the Caribbean, South America, Europe, Africa, the Middle East, and Asia. I have worked for non-profit humanitarian agencies, the "foreign aid" programs of the UN and the US, and several international business firms. I am currently the President and CEO of New Global Initiatives, Inc. headquartered near Washington DC in the US."
Read what Bob Adams of Retirement Wave has to say about Panama in 2008 in his excellent article: Report on Panama as 2008 Draws to a Close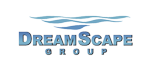 Copyright: The DreamScape Group