Panama: 20-Tax Exemption to Close
20-Year Property Improvement Tax Exemption to Close
While the economies of the world suffer the stresses of the current market, Panama continues its strong growth. According to Hector Alexander, Panama's Minister of Finance, 2008 ended well for the Country and 2009 will see growth in spite of the nearly universal economic downturn. One on the government programs that has helped drive the high level of activity in the construction field, and which has important consequences for you, is scheduled to come to an end the middle of this year.
The opportunity for you as a future Sunset Point homeowner to take advantage of the 20-Year Property Improvement Tax Exemption is drawing to a close. The Panama Legislature has made no effort to extend this past the July 1, 2009 deadline required to obtain building permits. With Presidential elections being held in May of this year there is a very small window for the new Chief Executive and Legislature to extend this bill.
Under the current law, home-building permits must be obtained no later than July 1, 2009. In order to take advantage of this exemption you will need to make a commitment to build by the end of this month, March 2009.
Sunset Point is actively evolving to meet the changing needs of our owners. Currently the Construction Team is concluding investigations into sustainable methods of construction that may reduce current build costs considerably. We are ready, willing, and able to help you design and construct your home in Sunset Point.
Committing now puts us to work completing the process necessary to get your permits in time and includes:
Lot Survey
Lot Soil Test
Blueprint Planning
Blueprint Engineering
Blueprint Review
Contractor Selection
Permit filing at all local Agencies
Registration of Improvements in the Public Registry
This process usually takes three-four months to complete, bringing you right up to the July 1 deadline for permitting. Your commitment to build only requires:
Model home selection
Home design consultation
Soil survey, soil testing, and Blueprinting fees
Process Fees estimated between $3,500.00 and $10,000.00 depending on design are requested up-front and deducted from the final sales price of your home.
The current average tax rate for homes here on Isla Colon is 2.0% annually. That means your beautiful Sunset Point Home with a value of $300,000.00 could save you $6,000.00 yearly in taxes and an estimated $120,000.00 over the 20-year exemption.
Please Note: Respond before March 31st, 2009!
This is a unique chance to not only complete your Sunset Point Island home, but save money in construction and taxes whilst doing so. We encourage you to consider our offer and respond before March 31st, 2009. Please contact us if you have any questions, would like more information about the exemption or our construction process.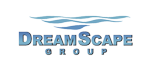 Copyright: The DreamScape Group