Panama Realty
Panama Realty: Owning a Home in Panama
World-class destination for retirees
It's not surprising that in recent years Panama has become one of the world's top destinations for retirees. The reasons are many, and make compelling reading:
Zero Tax!
Beyond the zero tax rate (applicable to any foreign-earned income coming into your account from outside Panama), and financial privacy advantages (Panamanian banks are renowned for their privacy), people wanting to relocate and invest in Panama Realty are attracted to Panama because:
Ten reasons

to invest in Panama Realty and retire to Panama
The U.S. dollar underpins Panama's economy, as it has since 1904; one of the contributing factors for Panama's renowned financial stability.
English is widely spoken, making the transition to a relaxed tropical lifestyle a breeze.
The Pinkerton Intelligence Agency ranks Panama as among the safest tourist destinations in the world, on a par with the US.
Panama's Pensionado Program (a retiree incentive package offered by the government) is arguably the best in the world.
Foreigners who buy and own Panama Realty have the same rights and protections as citizens of Panama.
US citizens who are residents of Panama may qualify to earn up to $70,000 a year, without owing any taxes to the US government.
There is a 20-year moratorium on property taxes for all new construction of Panama Realty.
Panama is a world away, yet close to the United States, with direct flights from seven major US cities.
Panama has tropical year-round weather, with an average annual temperature of 83 degrees (F) and 27 degrees (C).
Nature has blessed Panama: there are no hurricanes, tornadoes or active volcanoes - and there are many, many locations which are beautiful and unspoilt (and likely to remain so, despite the recent interest in Panama Realty).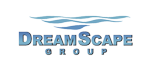 Copyright: The DreamScape Group: builders of first-cass Panama Realty.