Setting the standard
Bocas del Toro: Restaurants
The Finest Restaurants in Bocas del Toro
Bocas del Toro restaurants and those in Bocas town are easy on the budget and there is a wide variety on offer. The newest restaurant in town is 9°, a beautifully appointed restaurant offering an excellent menu. It is fair to say that this restaurant ushers in a whole new chapter of culinary excellence in Bocas, catering at a world-class level for those with gourmet palates who happen to be passing through the Bocas del Toro archipelago in their ocean-going vessels.
A couple of miles outside of Bocas town (in between the Smithsonian Institute and the gas station) there is the truly excellent Guari Guari (watch out for Ozzy, the awesomely-focused "master of ceremonies" as you dig into the set six-course menu (this the place where the local restaurant owners go to eat) ... And just a little way past Guari Guari is the Playa Mango hotel, friendly and relaxed, with a small pool adjacent to the restaurant that is home to 30 or so lobsters. Crucially, Playa Mango has an excellent chef, who trained for four years in Italy, with a genuine talent for producing wonderfully tasty dishes.
Also, for seafood, El Pecado and El Refugio, for Chinese - Kum Ja (the only one in town thus far), Om in the heart of Bocas town for Indian cuisine; for Italian, you can try the Bahia Hotel and for bacon-wrapped prawns there is La Casbah.
9°: world-class cuisine arrives in Bocas!

9° only opened late in 2008 but already it is established as the outstanding restaurant in Bocas town. The venue, the layout, the service and the food are without fault. As you come into the building the first thing you notice is the air-conditioned Tropical Market in the foyer - fruits, vegetables, wines, seafoods ... Once past this you come into the restaurant proper - hardwoods floor to ceiling, immaculately laid out, and a superb on-the-water-view of Bocas bay ... it's fair to say this is dining at its best.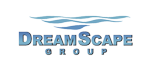 Copyright: The DreamScape Group