Setting the standard
About Bocas Town

Memories of '50s Key West ...
Visitors have compared the environment of Bocas to that of remote Tahitian islands, the feel of 1950s Key West (in Florida), and the Hawaiian Islands.
Walk the main street, or those close by, and it's like stepping into a Caribbean of the past: always colorful, sometimes splendid, sometimes decaying. Bocas is so steeped in atmosphere; grand old colonial-style Spanish architetecture rubbing shoulders with corrugated iron and weathered wood, the rusting hulks of the ships (some of which are still active), the sleek yachts of the town's marina, and the heat of the day languidly settling over everything you do ...

Bocas del Toro
The Bocas del Toro archipelago is dotted with islands (nine major islands - some over 40 miles long, 59 smaller islands and nearly 240 tiny cays and islets), many with (quite literally) miles of white sand beaches - clear turquoise waters and acres of shallow coral reef, teeming with life. Offshore, the Caribbean quickly turns cobalt blue, and deep-sea fishing is a favorite sport (it is also excellent on the Pacific side of Panama): dolphin, tuna, cobia and wahoo are all found in these waters. To get a real idea of the number of islands of the region, get hold of a detailed nautical chart of Almirante Bay.
Isla Colon is far and away the most developed - and the most visited - of the Bocas del Toro islands. You will find the thriving town of Bocas on the southeastern tip. Bocas is the provincial capital of the region and has a population of around 5,000.
Word of this unspoiled Caribbean location has spread, and Bocas now attracts visitors from around the globe, not just from the USA - drawn to its year-round warm weather (82F/28C), biological diversity and seemingly endless beauty. And, complementing this, visitors can also experience the vibrant Bocas nightlife, folksy shopping, a wide range of cuisines, and relaxed locals.

Volcan Barú, the highest point in Panama
In contrast to the sparkling Caribbean waters, across the way on the mainland, the lush hills rise quickly from the sea, transforming into mature rainforest - and higher still, into cloud rainforest. The highest point in Panama is a few hours away: Volcan Barú, the region's imposing long-dormant volcano, that is now a top attraction for visitors to Panama. And on the other side, way down in the foothills of Barú, our new development, the 164-acre mountain retreat, often swathed in cool mists, Volcan Pacifica.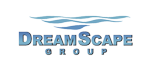 Copyright: The DreamScape Group:
High-end Panama Real Estate developments in Bocas del Toro, Panama - and Volcan, Chiriqui, Panama.
Site Design by Panama Web Design